Hi awesome people!
It's almost the end of April and I STILL haven't done the Doll of the Month post! But at least I'm doing it before May. Better late than never!
OK OK.........the doll of the month iiiiiiiiis.........
KANANI!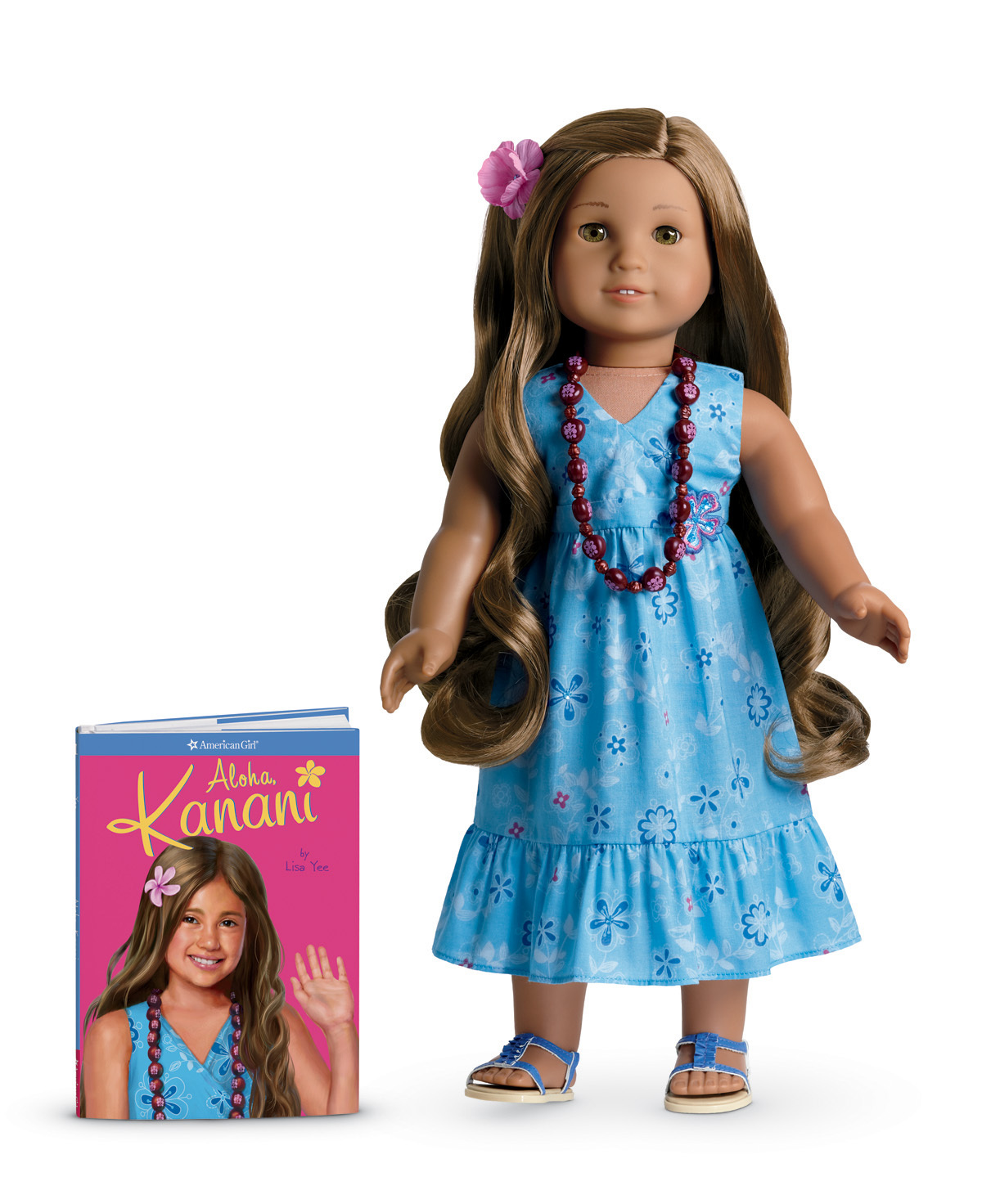 I really think she is a beautiful doll, and so different from anything AG's made before or after her. I absolutely LOVE her long curls! Her sandals are cute and a very pretty color. The dress I could probably make myself, but I like it nonetheless. And the hair clip and necklace are nice touches. My only problem is the HAZEL EYES! Aside from the fact that hazel is so WAY overdone, in the books it says she has dark eyes. Hazel is not dark, at least not in my world.
Cute cute cute! I think the little travel camera is my fave. Barksee had more thought put into him than poor Cooper or Rembrandt. He's adorable! I would use the tote bag a lot, and while everything else is paper, it's still cute.
SUPER ADORBS. This is one of my favorite colors. The slippers I would wear myself! I don't like tank top pajamas, but it is hot in Hawaii. (and can I just say that her hair looks fabulous like that?) I like these.
EEEEK I love it. It fits with Kanani's stories. She looks amaze in it. I love it.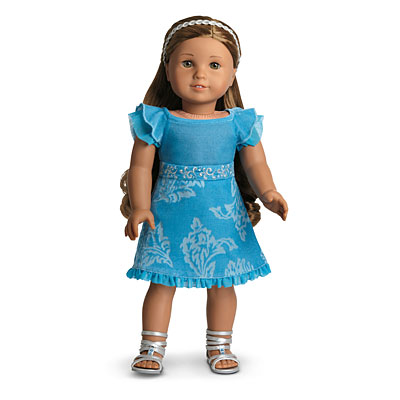 Hmmmm. Not my favorite. I love the sandals and headband, but the dress looks kind of awkward to me. Pretty color, though.
Oooh, I like this one! The suit is one piece and a really cute pattern. The ring is a great detail. You could use the shorts for pajamas or track shorts as well as a swimsuit. And who doesn't love headscarves?
This is really cute also, but overall not my favorite.
THIS. NOW, THIS I LOVE. You could use it for so much more than just a shave ice stand, and the accessories are super realistic.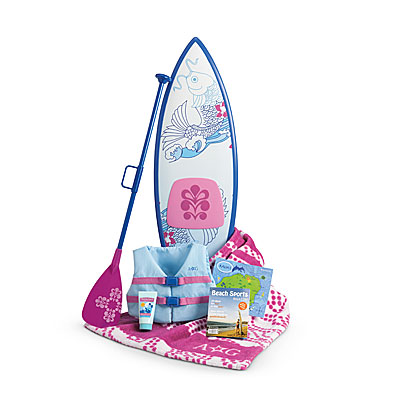 This I like a lot. She loved paddleboarding in the stories. The accessories are very realistic. Yay!
This a little random, since none of the other GOTYs really have furniture, but I like it anyways. Its cute. And I think the ottoman opens, which is really nice.
I really like Kanani. She's a great doll and very original. A+!