Hi everyone! It's me, Lexi! Today we are kicking off something amazing.......
21 DAYS OF FABULOUS, inspired by The Dolls of Sweet Nokia Street!
You heard it here first, folks! 21 days of fabulosity are headed your way! This will mostly be run by Lilly and I, but Momma and Brittany will be popping in every now and then too.
Alrighty then!
I totally love lace. It looks great with everything, and it's just sooo pretty! I mean, it comes in so many colors, and you can wear it so many ways: a tank top, a scarf, a headband, a shirt...... I JUST LOVE LACE!!
These are some of my faaavorite lace items, like, EVER:
This baseball tee from Releaserain is totally adorbs! I love the flower print and the lace together. You could wear this with TONS of stuff.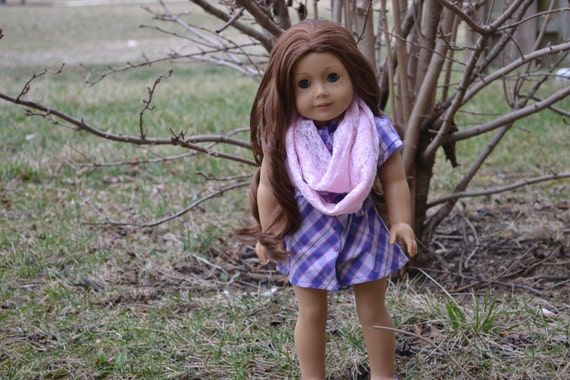 I really really love this pink lace infinity scarf, but Momma is cheap and she won't buy it for us. ;)
How cute is this?! It looks like something you could buy from Forever 21 or Target, AKA my favorite stores. The lace is so detailed. I can think of about a thousand things I could wear with this...
I'M OFFICIALLY IN LOVE. THIS IS FABULOUS.
This shrug is really great. It's just fancy enough, yet not too fancy, if you know what I mean.
We ourselves don't actually own any lace.......crazy right?!
MORE FABULOSITY COMING SOON!
Kisses!